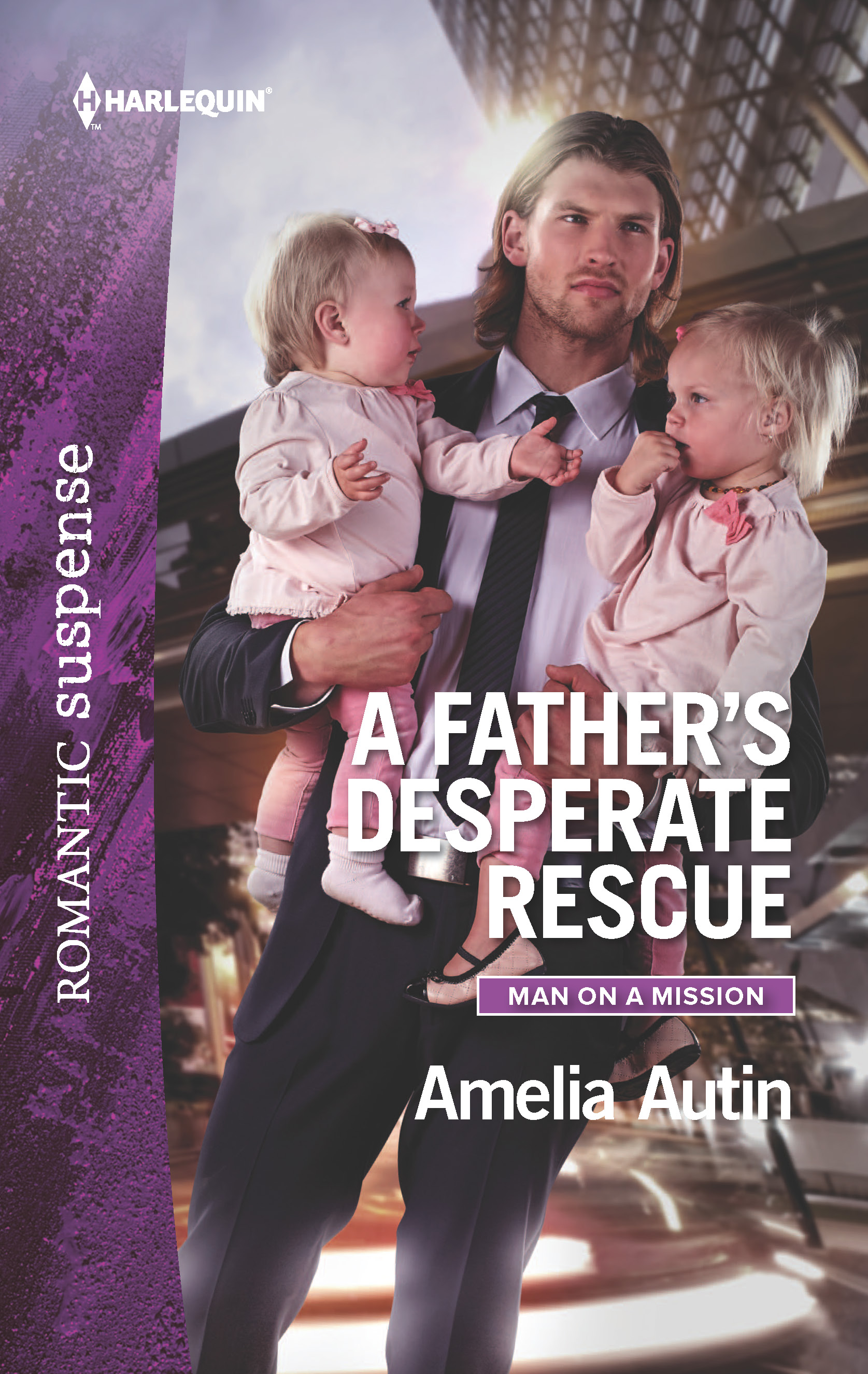 April 2016!

THE LATEST CHAPTER IN THE MAN ON A MISSION SERIES SPOTLIGHTS A FILM STAR IN HIS DARKEST DRAMA YET.

Widower Dirk DeWinter is a screen legend, but his favorite role is caring for his twin toddlers. So when his daughters are kidnapped while he's on location in Hong Kong, the desperate dad enlists the help of private investigator Mei-li Moore to track them down. But digging up secrets from Dirk's past unleashes something more potent—and dangerous—than either of them ever expected.

Mei-li knows Dirk is off-limits, both professionally and emotionally, still she can't help but fall for the doting father. As their mission threatens to unravel, will they risk their hearts and lives to save the twins—and each other?

Click here to read an excerpt!

What are reviewers saying about A Father's Desperate Rescue?
"…a roller-coaster ride of rising fears and mental torment, expertly entwined with the mounting suspense of what the kidnappers will do next and the unexpected emotional connection between two people on a frantic mission…."
Read Amelia Richards' 5-star review on AlwaysReviewing.com
"…Fantastic book…The suspense of the story was great, starting from the very beginning…"
Read the "5-books" review on Susan's 2016 Reading Blog
"…The latest addition to the Man on a Mission miniseries, A Father's Desperate Rescue is a fresh and unique
story…fast-paced and intense…"
Read the "Top Pick" 5-star review on the Amanda Writes Blog
"…An intriguing plot filled with plenty of action will keep readers turning the pages."
Read the 4-star review from RT Book Reviews

A Father's Desperate Rescue can be ordered from Amazon, Barnes&Noble, BooksAMillion, and eBooks.