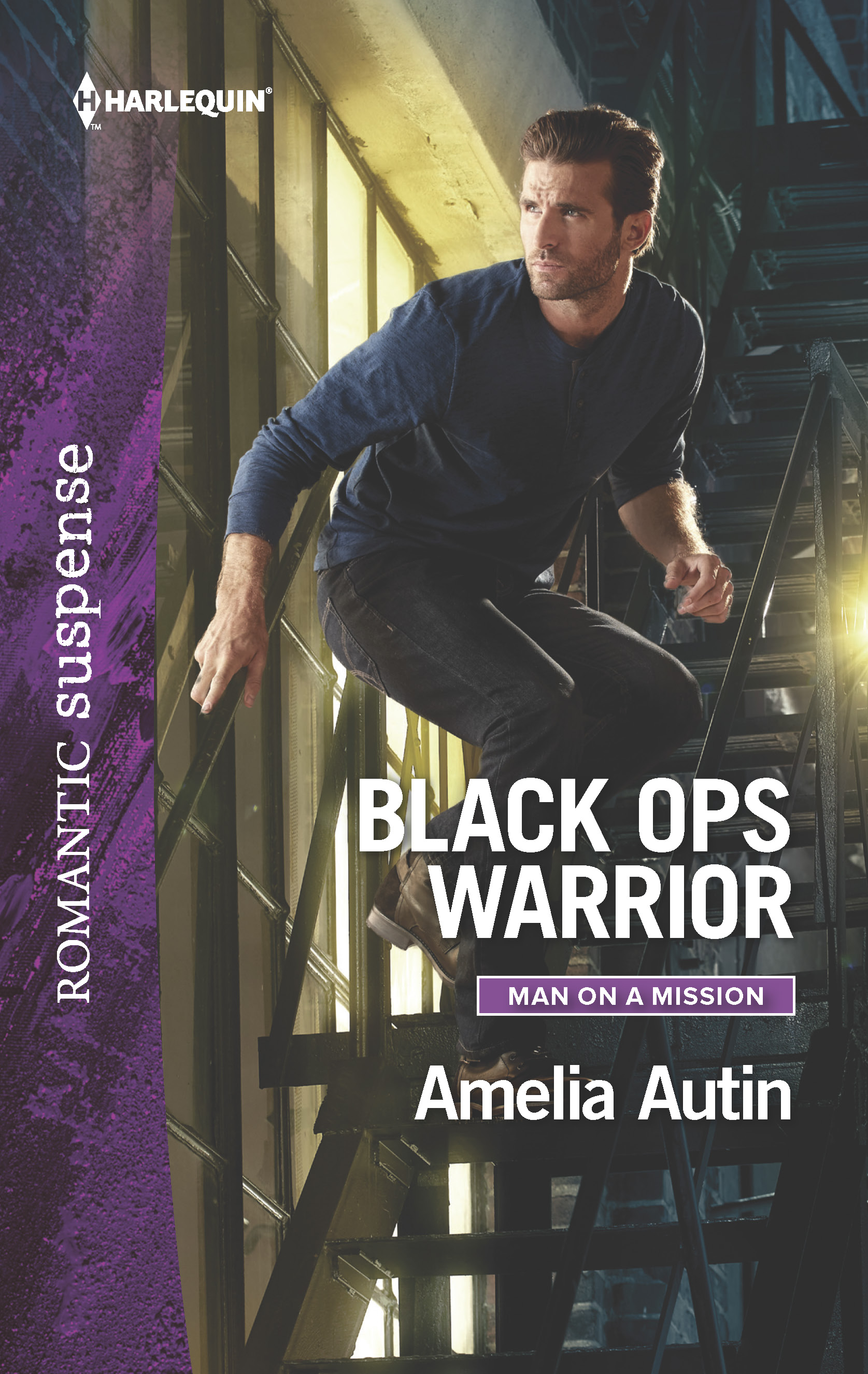 December 2017!

AN ALPHA HERO FALLS FOR THE WOMAN HE'S SWORN TO TAKE DOWN IN AMELIA AUTIN'S LATEST MAN ON A MISSION ROMANCE!

Help her. That's all Niall Jones can think to do when his target almost panics. Undercover operative Niall is tracking suspected traitor Dr. Savannah Whitman, but when she comes under threat, he can't help but swoop in to save her. And the sparks that fly between the secret agent and Savannah are anything but covert.

After a personal tragedy, Savannah decided to depart her high-security defense job to live life to the fullest. But she never expected to meet a sexy, mysterious stranger—or for her very safety to be under siege…and enigmatic Niall is the only one who can protect her!

Click to read an excerpt!

What are reviewers saying about Black Ops Warrior?
"While I have thoroughly enjoyed all the Man on a Mission stories, there was something about the hero of the tenth book that made him a favorite. Niall Jones is a dedicated agent whose work has him telling untruths and pretending. But when he interacts with Dr. Savannah Whitman, keeping his emotions from becoming involved is one of the hardest things he has ever done…"
"…I immediately became caught up in the clever plot, and whether a scene contained threats or was only emotional, my captivation increased. BLACK OPS WARRIOR is engagingly imaginative…"
Read Amelia Richards' 5-star review on AlwaysReviewing.com
"Oh, my. I have been waiting for Niall's story, and I have to say it was worth every minute of that wait…"
" I loved both Savannah and Niall…Both have a strong sense of honor and bone-deep love of country which have made them who they are. Both also have an awesome sense of humor, and I loved how they would use it to lighten some of the more intense moments. Their teasing banter is fun but is also used to hide some of their vulnerabilities…"
"The suspense of the story was fantastic. The prologue set the scene with a premise that was realistic in today's world and hooked me right into the story. I liked that Savannah's innocence was quickly established without diminishing the intensity of the danger. The rapid escalation of the attempts to take Savannah and to eliminate Niall showed the desperation of the man behind it. While we know who he is early on, the identity of the "boots on the ground" players remain shrouded in mystery…I could never quite decide which I thought it was. The final confrontation was intense, and my heart was in my throat as Savannah willingly made herself vulnerable…"
Read the "5-books" review on Susan's 2017 Reading Blog
"Danger lurks around every corner in Amelia Autin's latest action-packed read! With a magical glimpse into the history and culture of China, the Man On A Mission series is back to lead us heart first into Niall's story!"
"…The characters have not only a steamy sexual chemistry, but also a really fun banter between them that makes you smile as you enjoy it…"
Read the 5-star review on ThoughtsofaBlonde.com
"Amelia Autin surely knows how to weave the words together to a story that will mesmerize your mind and hook you from the first page. Black Ops Warrior is at the same time sweetly adorable, steamingly sensual, and increasingly intense romantic suspense story that had me up reading it till the wee hours of the morning. I just could not put it down until I got to the very satisfying end…"
Read the "Four Spoons with a teaspoon on the side" review on BooksandSpoons.com
"…Amelia Autin weaves a compelling, intense and edge of your seat romantic thriller in Black Ops Warrior… Detailed writing and a fast-paced plot with believable conflict makes for a satisfying read!"
Read the "Highly Recommended" 4.5-star review on the Amanda Writes Blog

Black Ops Warrior can be ordered from these retailers: Amazon, Barnes&Noble, BooksAMillion, and eBooks.