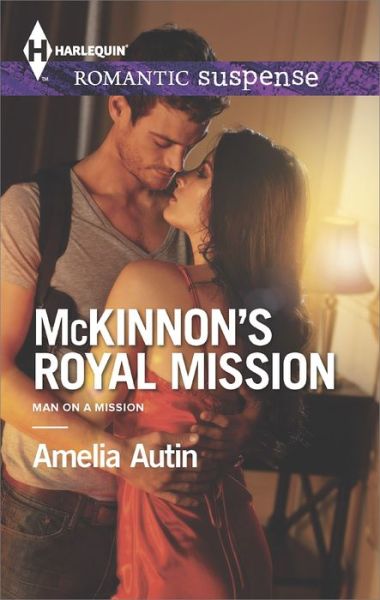 April 2015!

ANOTHER THRILLING MAN ON A MISSION TALE!

THE SECRET PRINCESS'S BODYGUARD…

As head of a visiting royal's protection detail, Trace McKinnon's focus should be strictly on the external threats against a woman's life. But what happens when he finds Dr. Mara Marianescu—a princess incognito as a college professor—much more intriguing?

And that's only the start of his troubles. When actual danger arrives for this beautiful royal, Trace isn't sure if it's because of a genuine threat from her country—or because of the darkness in his own past. Trace knows he should let Mara go—and does his best. But the cool, intelligent princess might just risk the one thing she has that is all her own—her heart…

Click to read an excerpt!

What are reviewers saying about McKinnon's Royal Mission?
"Fantastic book. I loved the suspense and the romance, but it was the depth of emotion that put this one over the top for me…"
Read the "5-books" review on Susan's 2015 Reading Blog

"Trace is an appealing alpha hero, and the love and chemistry between him and Mara will draw readers into the book from the start."
Read the 4 1/2 star review from RT Book Review

"…Wholehearted feelings along with particularly likable characters make McKinnon's Royal Mission truly memorable…"
From the 5-star review on the former Cataromance.com

McKinnon's Royal Mission can be ordered from Amazon, Barnes&Noble, eBooks, and BooksAMillion.