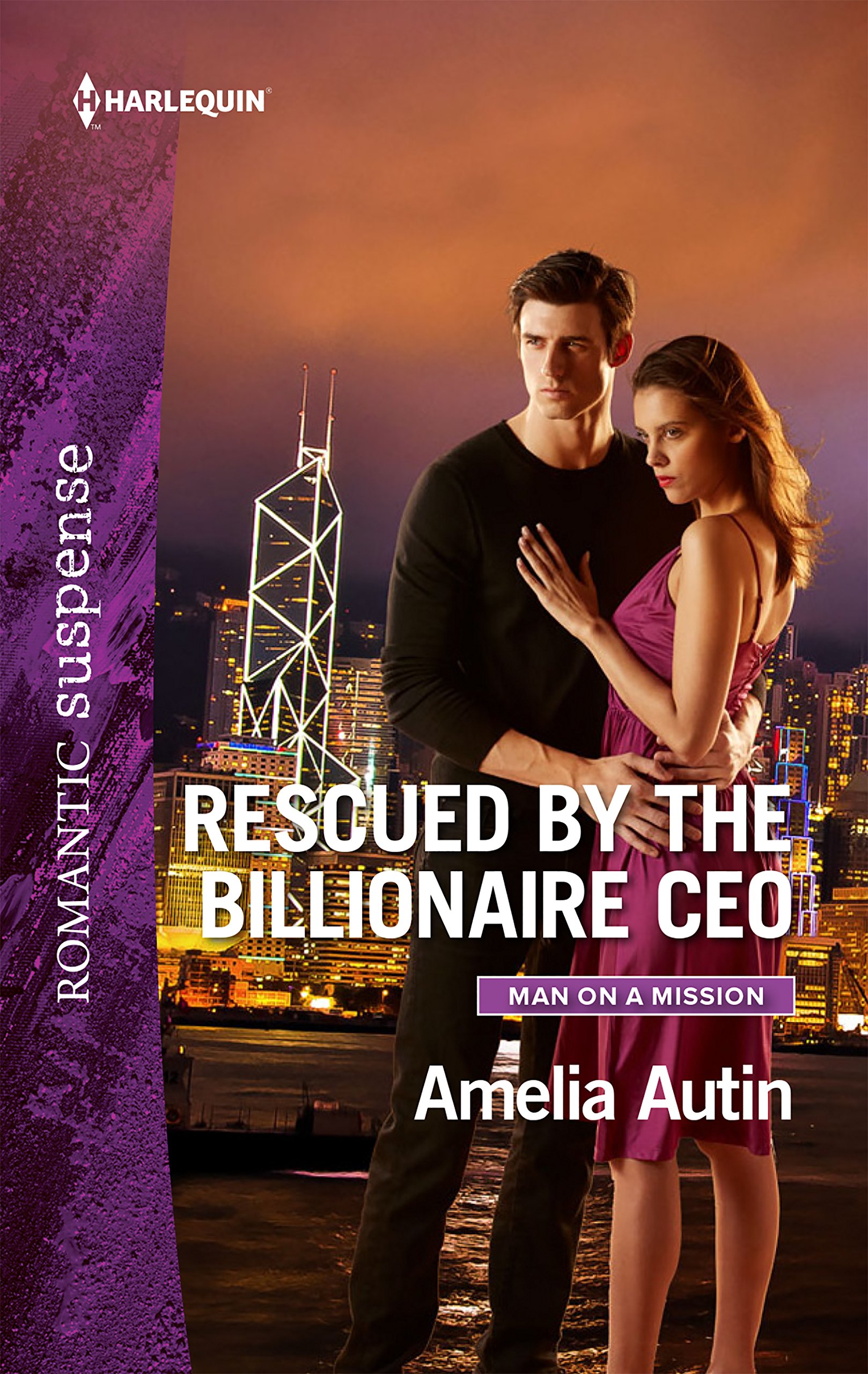 August 2017!

A BILLIONAIRE ON THE HUNT FOR JUSTICE MEETS HIS MATCH IN AMELIA AUTIN'S LATEST MAN ON A MISSION ROMANCE

When she's bound, gagged and kidnapped, Alana Richardson is terrified…until a masked avenging angel saves her. There's something unforgettable about the mysterious man. But when she uncovers her hero's identity—drop-dead-gorgeous alpha male Jason Moore—Alana is irresistibly drawn into his dangerous world…

A CEO by day and a vigilante by night, Jason lives and breathes danger. Yet, for the first time, he may have found a woman who understands his commitment to justice at all costs. His hunger for right to prevail could put Alana in harm's way—but one night and one secret will change everything.

Click to read an excerpt!

What are reviewers saying about Rescued by the Billionaire CEO?
"Intensely emotional scenes can be found all throughout the latest Man on a Mission story, and Amelia Autin makes each situation highly realistic…"
"…RESCUED BY THE BILLIONAIRE CEO is a gripping novel of emotional realism and frightening danger."
Read Amelia Richards' 5-star review on AlwaysReviewing.com
"Fantastic book. I don't know how the author does it, but every book surpasses the one before it. I read it in one sitting, staying up well past my bedtime because I couldn't stand to put it down. This one starts with a bang, as Alana has been kidnapped off the streets of Hong Kong by human traffickers. She is bound, gagged and blindfolded, waiting to find out what is going to happen to her, when a masked stranger appears and rescues her. Something in his voice and in his touch tells her she can trust him…."
Read the "5-books" review on Susan's 2017 Reading Blog
"With riveting tension and mesmerizing intrigue, the story swept me away to the exotic Hong Kong and the danger-filled world of the RMM and their fight for justice…Overall a fascinating and gripping story."
Read the "Four Spoons with a teaspoon on the side" review on BooksandSpoons.com
"…Exhilarating intrigue from the first page! An exciting plot paves the way for an interesting love connection in the latest in Amelia Autin's Man on a Mission series!"
Read the 4-star review on ThoughtsofaBlonde.com
"Oh wow. Rescued by the Billionaire CEO had me up in knots! The tension soared off the pages and the writing is superb, sharp and just grabs you instantly. Chapter after chapter I was swept away with the beauty of this book. Whatever you do, just don't forget to grab a copy for yourself…."
Read the "Highly Recommended" 5-star review on the Amanda Writes Blog

Rescued by the Billionaire CEO can be ordered from these online retailers: Amazon, Barnes&Noble, BooksAMillion, and eBooks.